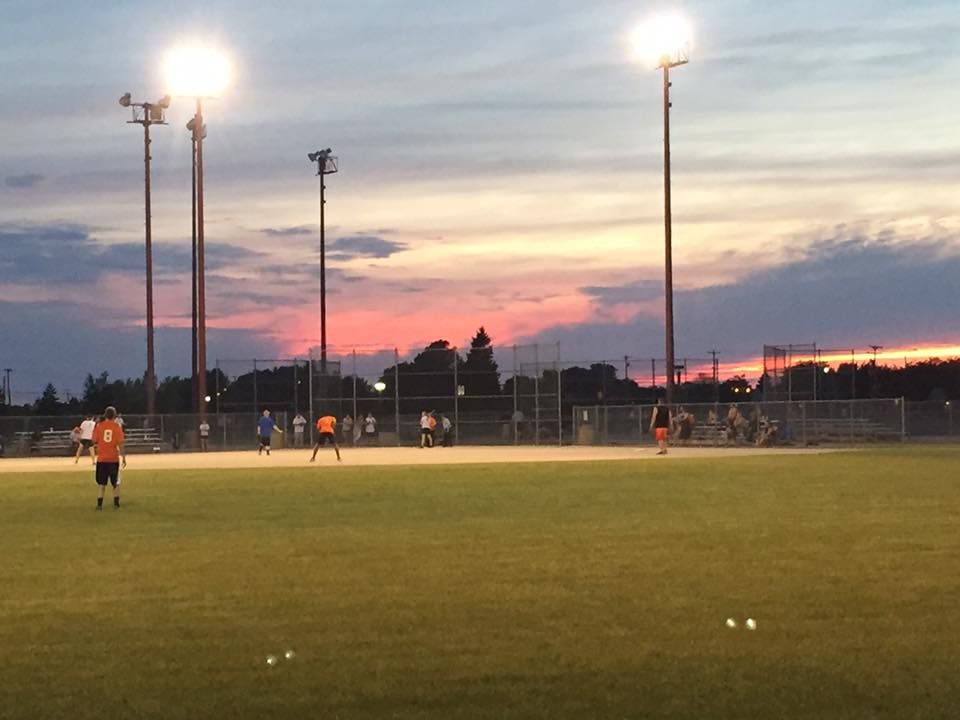 Pickens Field - 309 W. Pickard Street
15-acre sports park located on Pickard St. just west of Main St. This is the northern trailhead to the GKB Riverwalk Trail.
Availability: Restrooms unavailable October 1 - April 30.
Facilities: Two little league fields, play equipment, two farm league/softball fields and grills.
Modern accessible restroom (summer only). Activities: Baseball, softball, hiking and biking.