Farmers Market
For more than 40 years, the Mt. Pleasant Farmers' Market has not only offered the freshest in-season fruits and vegetables, but an opportunity to gather as a community and support area farmers and healthy living. From fruits and vegetables, organic plants and homemade soap to library cards and Garden Heroes, the Mt. Pleasant Farmers' Market offers customers of all ages an unforgettable experience.
Thursday Market
2020 Dates: TBD, Time: 7:30am - 2pm
Location: Island Park, South Shelter
Saturday Market
2020 Dates: TBD, Time: 9:00am - 2pm
Location: Broadway Street (between Main and University)
Mt. Pleasant Farmers' Market Mission - a vibrant marketplace:
Connecting residents and visitors with local farmers, food producers and artisans
Strengthening our local economy
Inspiring healthy lifestyles
Increasing access to fresh, affordable, local and healthy food choices
Providing a festive gathering place
Enriching lives and building community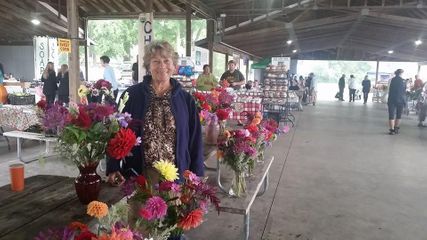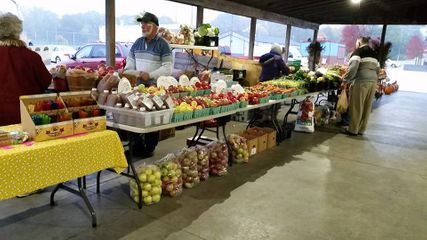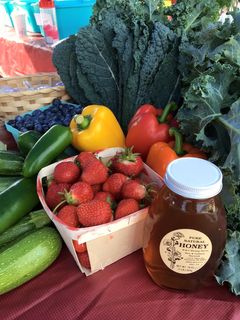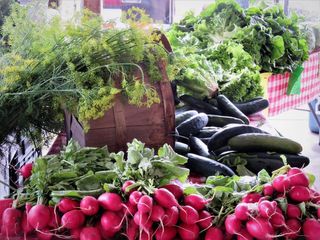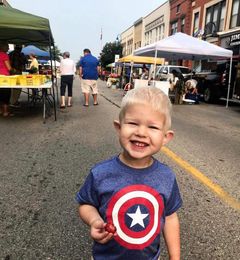 Farmers Market Food Assistance
Prescription for Health
Prescription for Health is a program where health care providers can prescribe FREE fruits and vegetables to their patients! 2019 will be the first year for this exciting program at Mt. Pleasant Farmers' Market. Participants receive 6 free nutrition education classes, transportation is provided to those who need it and the cost of lab work not covered by insurance is provided by the program.
Shoppers
Would you like FREE fruits and vegetables from the farmers' market? Click here to print a letter to take to your doctor's office. They will be able to tell you if they participate in the program and if you are eligible.
Doctors
Would you like to prescribe FREE fruits and vegetables to your patients to improve their health? Please contact Rex Hoyt at the Mid-Michigan District Health Department for information on how to be a participating provider in the Prescription for Health Program. Email: rhoyt@mmdhd.org Phone: 989-831-3627
Information
Questions about the Farmers Market? Contact the Market Manager Carol Moody, City of Mt. Pleasant Recreation Department at 989-779-5330 or cmoody@mt-pleasant.org