Parking
Downtown Mt. Pleasant Parking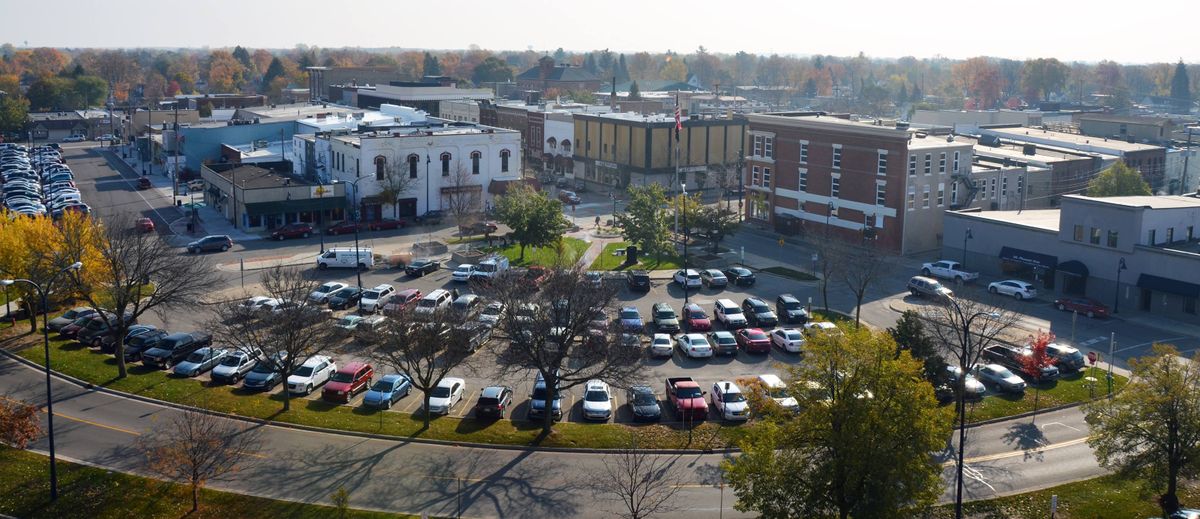 Where to Park
Wherever your downtown Mt. Pleasant destination is, a parking space is conveniently available. Two, three, and ten hour FREE spaces along the streets and in designated lots make visiting downtown and hassle free.
For more information on parking lot locations, please take a look at our parking map:
Parking Permits
Daytime Parking Permits – Lots 7, 8 and 10
If you're looking for the added convenience of downtown parking, consider purchasing an annual parking permit for lots 7, 8, and 10. Daytime parking permits cost $75 annually are good for all three lots. Purchasing a permit is easy and can be completed by visiting the Downtown Development office at City Hall at 320 West Broadway.
Overnight Parking
Live downtown? Come and visit the Downtown Development office at City Hall, located at 320 West Broadway, to purchase your overnight permit. Cost is $25 for 6 months and renewed annually on July 1 and January 1.
Please note parking is prohibited year-round on downtown streets between the hours of 4:00 a.m. and 6:00 a.m.
Paying Parking Tickets Online
The City of Mt. Pleasant offers electronic payment options for various municipal services including parking tickets, utility bills, tax bills, housing licenses, building permits and brush chipping. Please read the information below to learn more about our "one-stop" online service center.
Pay Directly from Savings or Checking
You can pay directly from any savings or checking account with no associated fees.
With Credit Card or Debit Card
We have partnered with a credit card processing agency to provide you the option to pay your utility bills, parking tickets, housing licenses, and building permits via credit card. There is a $3.95 "convenience fee" applied to utility bills, parking tickets, housing licenses, and building permits. There is a $3.95 "convenience fee" for Visa debit cards and a 2.75% fee for all other credit cards applied to tax payments.
Please write down all confirmation numbers provided to you at the end of a payment session and keep the confirmation number for your records.
Pay Your...Parking Ticket
Please have your parking ticket number or license plate number available before beginning the online payment process. If your vehicle is in danger of being immobilized for delinquent parking tickets, please call (989) 779-5361 to report the confirmation number of your payment.
https://eps.mvpbanking.com/cgi-bin/cie66-1.pl
Additional parking ticket related information:
Click here to appeal a ticket using the Ticket Appeal Form
CHARGEPOINT ELECTRIC CHARGING STATION
Do you have an electric vehicle? Will you need to recharge when out and about? The City of Mt. Pleasant is proud to offer a FREE ChargePoint electric vehicle charging station in parking lot #2, located at the corner of Mosher and Main. It's easy to use and free to sign up at www.chargepoint.com. Once signed up, you will be mailed a Smart Card which is used to activate your charging sessions.
ChargePoint also provides a free app for your Android or iOS phone that allows you to check the status of your charge, receive text messages notifying you of a full charge, check availability of stations and more. Simply navigate to Google Play on your Android or the App Store on your iPhone and download this convenient tool.
For instructions on how to use the charging station and answers to the most frequently asked questions, visit ChargePoint's FAQs.