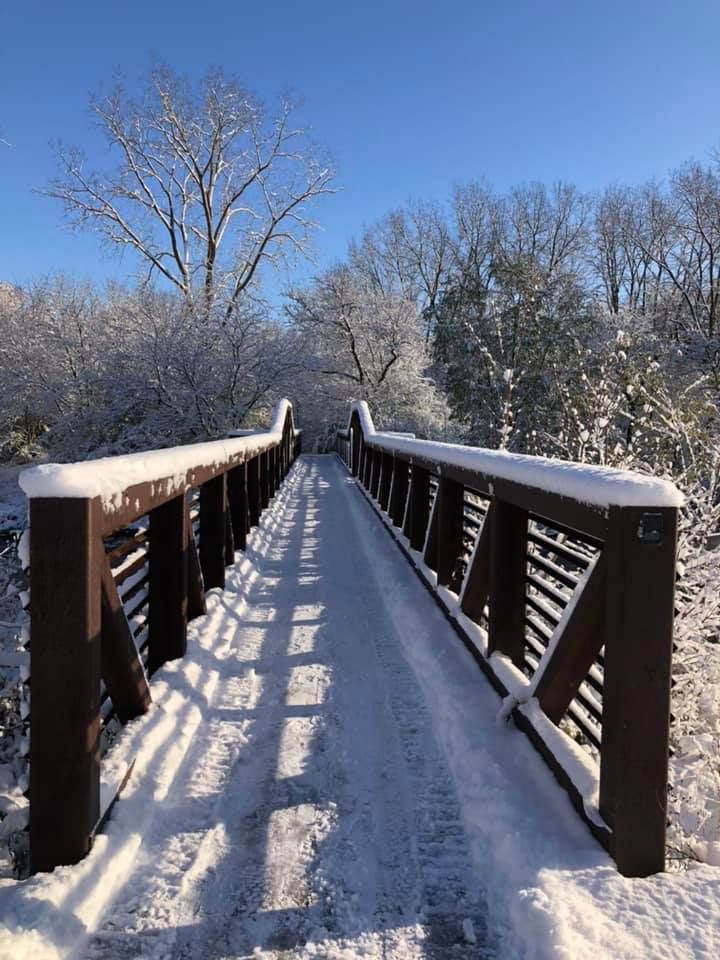 Mill Pond Park - 607 S. Adams Street
90-acre park located in the center of the community bordered by Broadway and High Streets. Mostly wooded, wetland area with Chippewa River running through entire park. Also accessible by parking area off Broadway & Leaton.
Availability: Shelter rentals May 1 - September 30, 9 a.m. until 11 p.m. Restrooms unavailable October 1 - April 30.
Facilities: Barrier-free paved riverwalk trail, play equipment, observation platform, wetland viewing area, canoe landings and portage area, 400-foot beginner rapids course, fishing pond, picnic tables and grills. Activities: Swimming, fishing, hiking, cross-country skiing, canoeing, kayaking and quiet leisure.